WCS Summer Players List and Talents Lineup
The time for Kyiv to open its doors to the second WCS event this year is coming closer, and today we are ready to announce the first players list as well as talent lineup for WCS Summer.

Participants
WCS Summer will distribute USD $100,000, 12,600 WCS points and direct seeding to the 2019 WCS Global Finals amongst its best players and the champion, so let's see who is going to fight for their share. Here is the list of the 64 Open Bracket players who are now able to arrange their travel to Kyiv:
HeroMarine
Snute
ShoWTimE
Nice
PtitDrogo
BluE
Cham
SouLeer
goblin
Sakura
Astrea
ArT
Harstem
Rodzyn
uThermal
HolyHit
Clem
hinO
DnS
Mixu
HellraiseR
Fuzer
LiquidTLO
Lillekanin
Bly
Spazymazy
MaNa
PappiJoe
Namshar
RazerBlader
RiSky
PengWin
Strange
Wanderer
Erik
Creed
Gungfubanda
Bee
Gerald
Vanya
Kas
Arctur
SKillous
MODEUS
SortOf
Nerazim
Zanster
EnigmA
HateMe
ZipperTheFly
souL
BuRning
Nerchio
Lisandro
BratOK
Awers
Denver
Minatoeh
ShaDoWn
GhostHell
Ziggy
SaLemandr
SpaceMarine
Quantel

You can also find the list of WCS Challenger winners below:

Serral
Neeb
Reynor
SpeCial
TIME
Elazer
Scarlett
MaSa
Lambo
Probe
Kelazhur
Has
ButAlways
Future
iAsonu
Lemon

Please note that the final player list will be released closer to the tournament.
Talent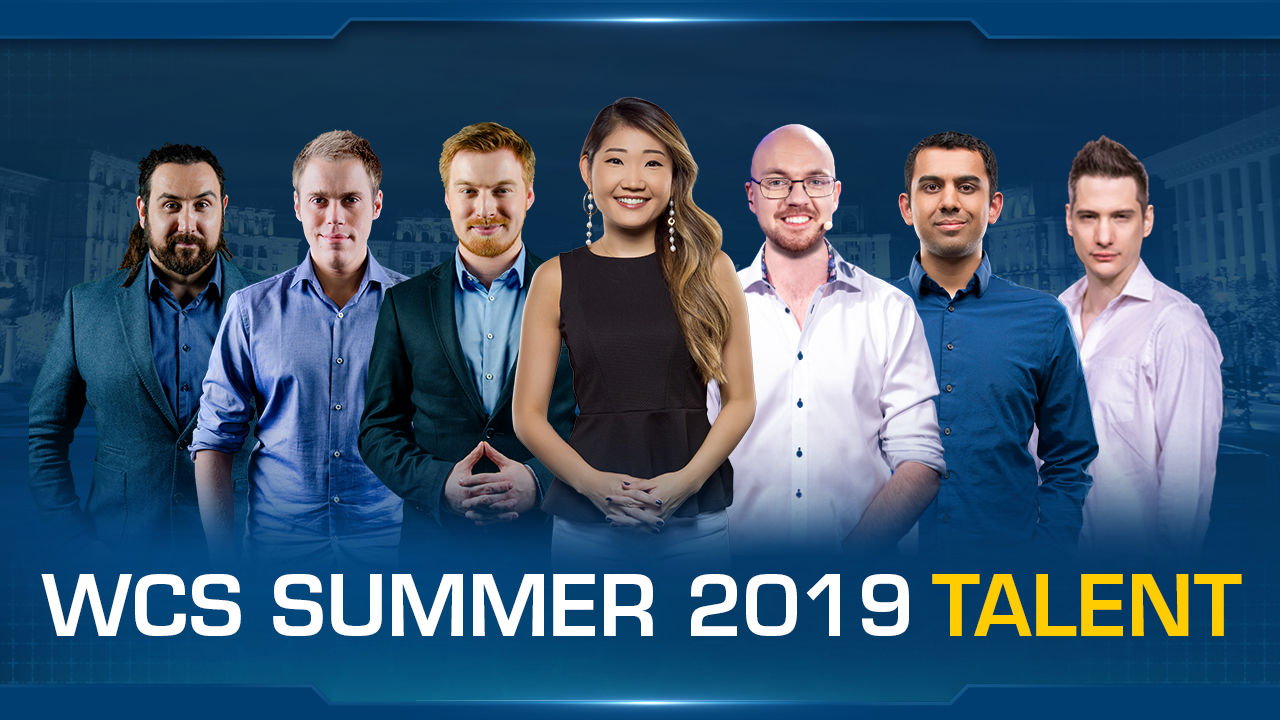 Stage host: Sue 'Smix' Lee
Desk host: James A. 'Kaelaris' Carrol
Commentator: Kevin 'Rotterdam' van der Koi
Commentator: Leigh "Maynarde" Mandalov
Commentator: Yoan "ToD" Merlo
Commentator: Benjamin "DeMusliM" Baker
Commentator: Ravi 'feardragon' Pareek
Tournament format
Our knockout bracket system worked well and we received good feedback from the participants at WCS Spring, so we are going to use the same tournament format for WCS Summer. If you are not familiar with an updated 2019 WCS Circuit format, check out the WCS Summer Ruleset and our format video overview:

Make sure to follow the official WCS website and @esportStarcraft on Twitter for more updates, and we'll see you July 12-14 for WCS Summer!