Europe and North America to join StarCraft II Amateur Series
StarLadder continues to build and expand amateur StarCraft II competition with the support of Blizzard Entertainment. After 1400 Russian-language players signed up for Season I activities, we're eager to expand Amateur and Ultimate Series to the European and North American StarCraft II scenes, which means that there will be three separate regions featured in the new season.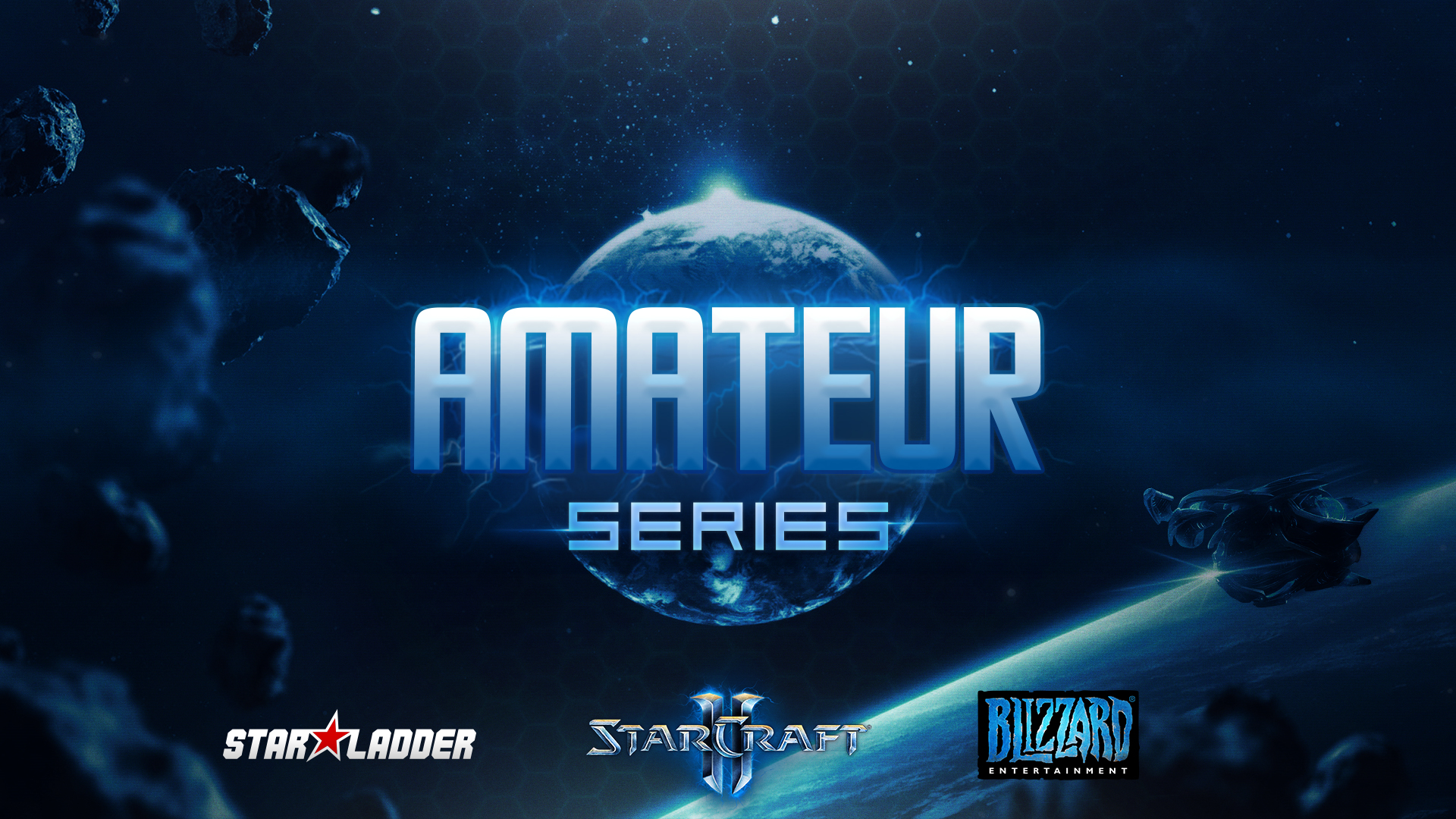 We encourage every StarCraft II fan to join the competition! Your RTS experience, ladder activity and MMR don't matter at all as there are separate stages for players of all levels from Bronze to Grandmaster. Every Amateur Series participant will not only be able to win Battle.net Balance keys, Co-op Commander keys and other in-game goodies provided by Blizzard Entertainment, but may also be featured on some of the most popular StarCraft II content creators' YouTube channels. Alex007 is going to cast the best games from the Russian-language region, Lowko will record videos with the most interesting European matches and Winter is covering epic North American battles!
Players from Bronze and Silver Leagues will start their Amateur Series journey on August 4th and August 5th. The winners of the first stage will continue to the next stage, where they will play with Gold League players. Winners of the Gold League stage will proceed to the Platinum League stage, and the tournament continues until the strongest players join the party in the Grandmaster stage. The final stage of Amateur Series will be played until there are four winners left, and they will acquire seeds in their corresponding region's Ultimate Series.
Ultimate Series is going to be a great challenge for the strongest players across Europe and North America. Three regional competitions will send their winners to a global playoff, where challengers will compete for a share of the $7,000 USD prize pool. More Ultimate Series details will be announced on the StarLadder StarCraft II website in early September.
Apply for Amateur Series participation right now! It only takes four simple steps:
- Register on our website and sign in (or sign in using your existing account)
- Choose your region: Europe-RU (if you speak Russian), Europe-EN (if you live in Europe) or NA (if you live in USA or Canada)
- Link your website profile to your Battle.net account (if you haven't done so before);
- Choose the stage of Amateur Series which matches your current placement in the StarCraft II ranking system (e.g. Platinum League stage if you're a Platinum League player) and press the 'Join the tournament' button—there are two different tournaments available for every stage, so choose according to your own availability
Don't forget to read the tournament rules and confirm your participation by checking in on our website before the start of the tournament. GL & HF!