Bronze and Silver Leagues starting this week
This weekend the second season of 2018 StarLadder Amateur Series kicks off with the Bronze and Silver league tournaments. It's high time for us to remind the participants what they're to do in order to take part in the competition: the check-in procedure, the game chat channels, reporting results and so on.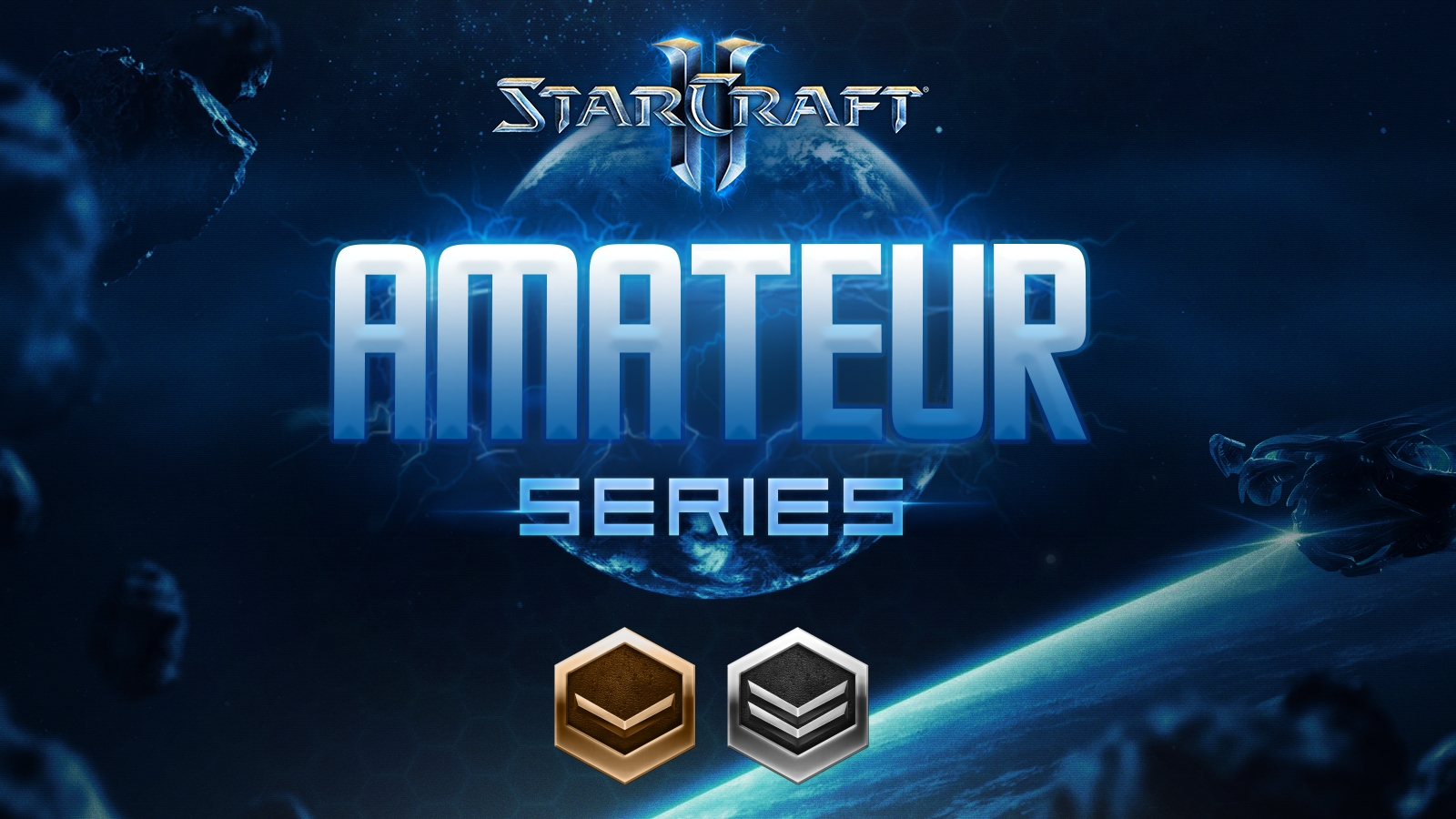 On Saturday, August 4 and Sunday, August 5 players from the lowest StarCraft 2 leagues (bronze and silver) will start their journey in 2018 Amateur Series Season 2. From the experience of the previous seasons we know that usually there are not too many participants from these leagues, and that's why we decided to combine these two leagues in one division. This way, bronze and silver leagues representatives will be able to play either this Saturday or Sunday.
This season it's easy to sign up exactly for the day you want to play on: you don't have to mail us any messages, and all that you have to do is to actually register for the corresponding tournament. Consequently, there will be three tournaments (one tournament for every region) on Saturday and three tournaments on Sunday.
Saturday, August 4:
Europe (RU) – starts at 16:00 CEST
Europe (EN) – starts at 16:00 CEST
North America – starts at 19:00 EST
Sunday, August 5:
Europe (RU) – starts at 15:00 CEST
Europe (EN) – starts at 15:00 CEST
North America – starts at 19:00 EST
In order to participate in the tournament players not only have to sign up for participation, but they also have to confirm the participation on the day of the tournament. Check-in (in other words – the procedure of confirmation) will begin three hours and will end 30 minutes before the tournament start time. You can check in by using the links form the list above.
Registration will be open till check-in ends. In order to register you have to add your game account, which is in Bronze or Silver league, to your site profile. Please notice that if you make it to the next stage of the tournament you will have to play the same race.
You can learn more about the signing up procedure in the Player's Step by Step Manual, as well as in the "Support" tab that you can find on every tournament page.
Groups
The groups will be posted on the site 10-15 minutes before the tournament starts. You will be able to learn about what group you are in on the tournament page (see the list above, your group will be displayed first in the list), as well as in your profile on the Amateur Series web-site. Groups are played in GSL format: winning two matches means moving on to the next league, while losing two matches means you are out. Every match is played to two wins. Maps for matches are defined automatically by our system and you will be able to find them on your match page.
In-game chat channels
In order to find your opponents you have to know the game chat channel of your group. It's made according to the following pattern: [Your region]_silver_[your group number] (type with no brackets). In order to join the channel you're to type the /join command and the channel name into the chat message field.
For example:
/join EU_silver_99 (if your group number is 99) or
/join NA_silver_98 (if your group number is 98).
If you don't know what to do or can't find a referee – you can join any of the general support channels:
RU_silver_help

EU_silver_help

NA_silver_help
Match results
After you finish a match you are to report the results of it to the referee of your match. If you can't get in touch with your match referee – you are free to report the results to any of the Amateur Series referees. You can find the name of your match referee on your match page and you can find the list of all the Amateur Series referees on the tournament page (to the right side of the page). Referees will be in the game chat channels and in the general support channels as well.
If your match started 15 minutes ago and your opponent is still missing – you are to report to your referee. They will decide on the course of actions: waiting for your opponent, giving you a walkover, replacing your opponent with another player or other options.
Broadcasts:
Community broadcasts:
Different broadcast will feature different matches, so find what it up to your taste.
We wish you some exciting viewer's experience and great games!