Amateur Series Broadcasts and Coverage
Amateur Series might be a perfect opportunity for any kind of StarCraft II players and viewers: StarLadder will broadcast matches of Amateur Seies in Russian-language region live, any community broadcasters are free to join the party on Twitch and best replays received from the tournament participants will be commentated by some of the most popular YouTube content creators in StarCraft II!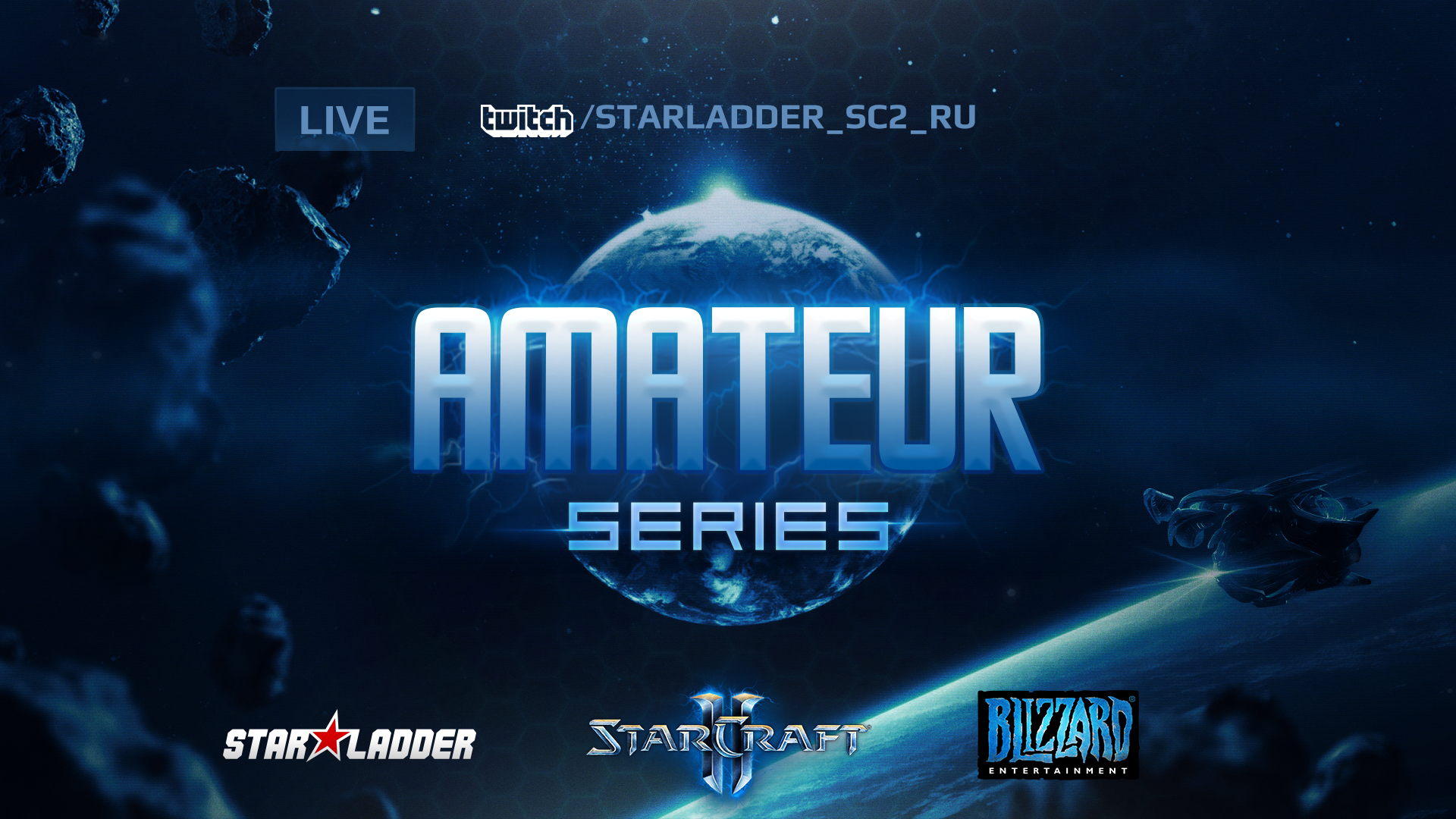 Starting from the very first day of Bronze & Silver Leagues Stage (August 4th), you'll be able to find live broadcasts of Amateur Series on the main StarLadder StarCraft II TwitchTV channel. Our professional commentators Alex007, DIMAGA and Nalan will provide Russian-language viewers with the coverage of all stages of the tournament. Casters will choose matches for the broadcast randomly, giving the first priority to those groups and players where all participants are able to join the tournament channel in time.
However, even if you don't end up being featured on StarLadder broadcast, this doesn't mean that your match cannot be viewed from the observers perspective! Same as during the last season, we're open for community broadcasts in any language. Our instruction on how to join the coverage is pretty simple: send an email to [email protected] with "Amateur Series Broadcast" title, let us know what's your channel URL on TwitchTV (please keep in mind that your Amateur Series broadcasts should be held exclusively on Twitch) and wait for basic graphics and instructions from our crew!
And finally: if you have played an amazing Amateur Series game and you would like to show this match for the whole StarCraft II community, this is still more than possible! Send your Amateur Series replays to [email protected] and leave the link to your match in our tournament system (example link), giving also a short desctiption on why exactly this game was so good. The most epic battles from all regions will be featured on some of the most popular StarCraft II YouTube channels from such content creators as Alex007, Lowko и Winter!
Good luck, have fun and see you on Amateur Series broadcasts!