Viewer tickets for WCS Summer are now on sale
The second 2019 WCS Circuit event in Kyiv is going to be held in Cybersport Arena - the same venue which hosted the previous event in Spring. The crowd in Arena was amazing in May, and now you have a chance to join local StarCraft II fans and visitors from all over the world for WCS Summer!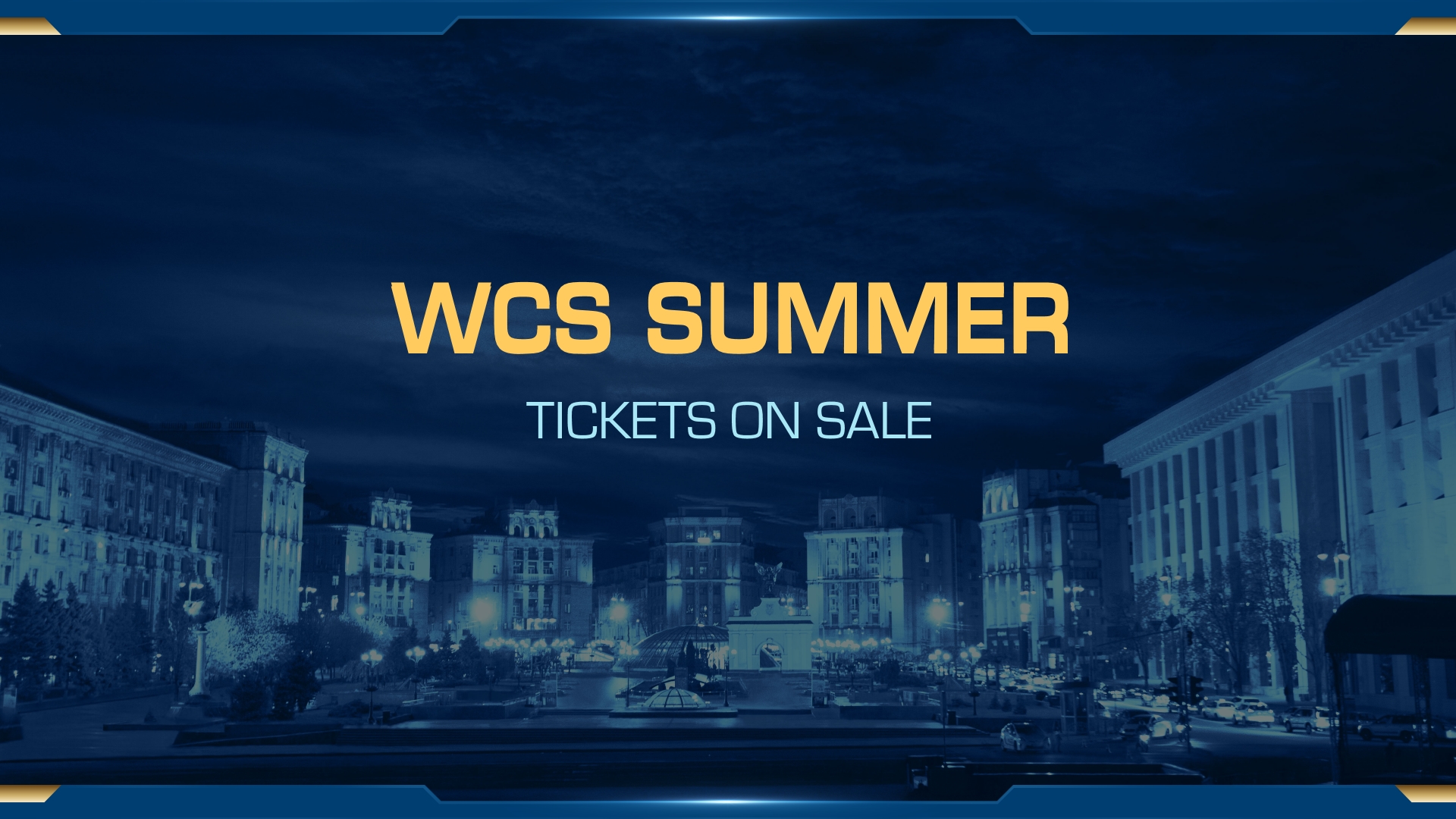 Tickets for Saturday, July 13th and Sunday, July 14th are now on sale - please visit tickets.starladder.tv to grab yours! Note that the ticket guarantees you the entrance - not the actual seat in the viewing area. You'll be able to take any free seat or a place to stay in the Arena if you have a ticket.
There are also a few other important things to know about the entrance policy:
• No free entrance option is available for WCS Summer viewers;
• Friday, July 12th is open only for the tournament players and press;
• WCS Summer players have guaranteed access to the Arena for all three days;
• If players have a guest or legal guardian together with them, player's guest entrance option might be available for Saturday and Sunday - however, players should reach out to the tournament administration beforehand.
If there are any questions regarding the ticket sales, please do not hesitate to reach out at [email protected].