Bly will represent Ukraine at WESG 2018-2019 Grand Final
Aleksandr "Bly" Svysiuk won the WESG 2018-2019 Ukraine Qualifiers LAN Finals in StarCraft II discipline. In March 2019 he will represent Ukraine in the WESG 2018-2019 Grand Final.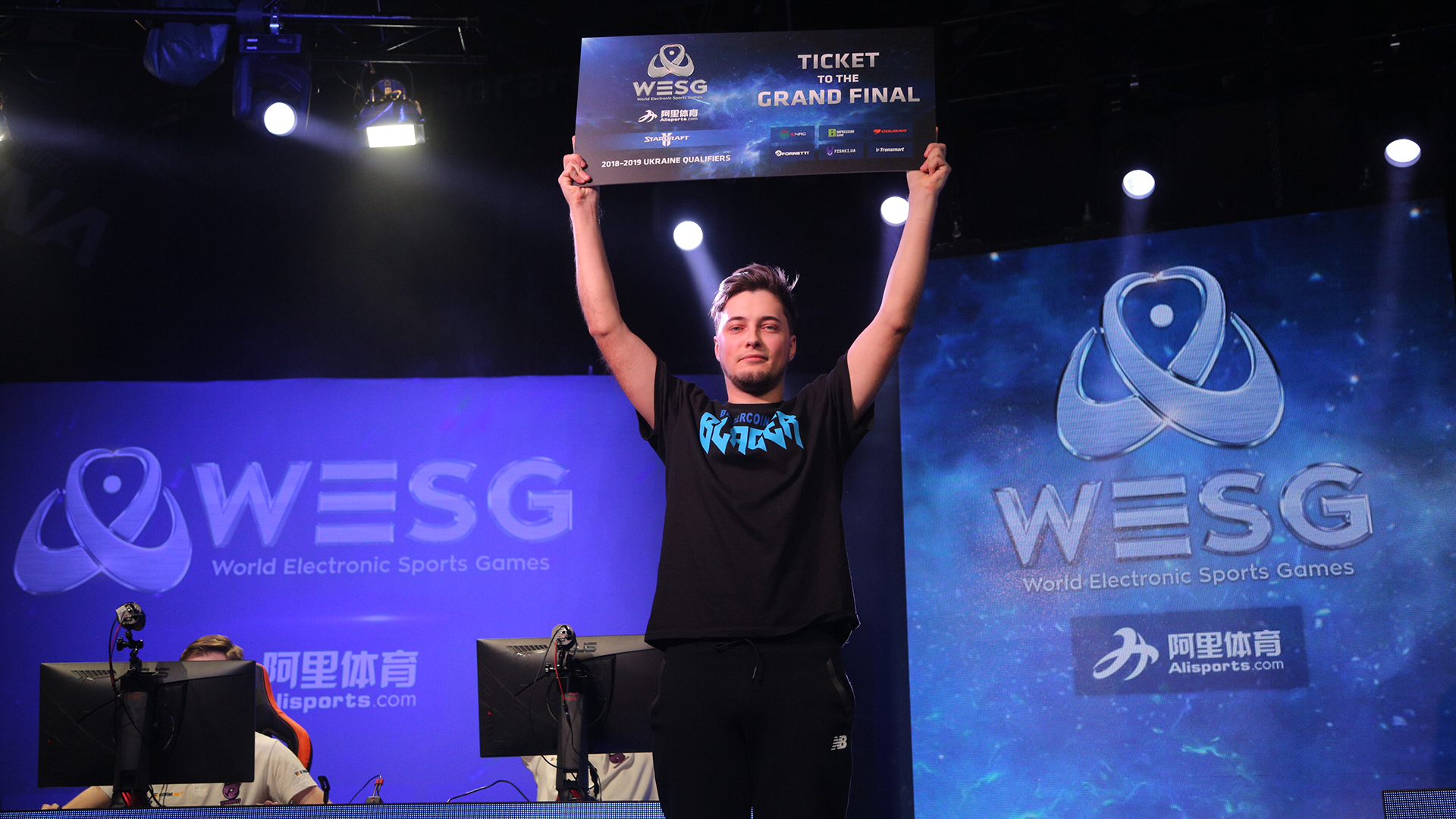 The last gaming day of the StarCraft II national qualifiers was held on December 23. In the first match, Bly outplayed his first opponent Bogdan "HellraiseR" Kozar in Bo5 series in the upper bracket finals.
Meanwhile, in the lower bracket Mykhailo "Kas" Gaida was on the way to the final. Firstly, he won over Awers with 2:1, then he beat DIMAGA with clear 2 maps and finally he left HellraiseR behind to reach 3rd WESG Ukraine final in his career.
For both, Bly and Kas, it was 3rd WESG final of the Ukraine national qualifiers. In 2016 both players qualified as Ukraine received 2 spots in the European qualifiers. In 2017 Kas lost his chance to play in EU Qualifiers with the score of 2:3 to Bly. And now again one player had to leave the tournament and the other should go to China.
It is the usual situation in StarCraft II when the final games become spectacular and intense and Bly vs Kas was one of them. Six maps required to find out Ukrainian champion and this time Bly was a little bit stronger.
For more interviews and StarCraft II highlights subscribe to our YouTube.